October 10, 2023
Chloe's school has a harvest festival every fall, here's some photos.

Chloe volunteered to do face painting.

Here she is painting a dinosaur, soon to have a top hat and a tutu.

A dino and a fish for her, a ghost for pops!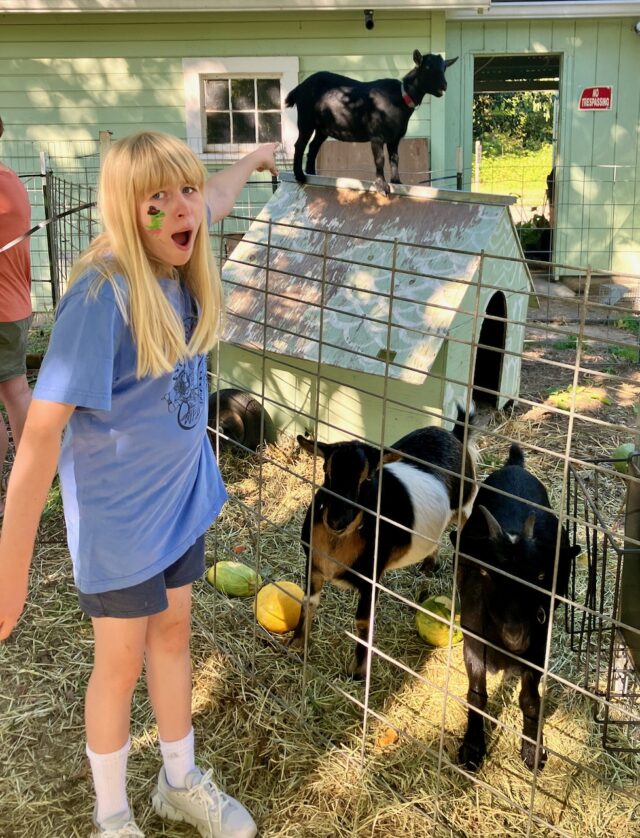 Goats – they might stand on anything!

Hiya there.

Here's Shady, the cat who always knows where to sit to be in the way.

Doodles while waiting for tacos. Can you tell which side of the sketchbook is Dad and which is kid?

A friend of mine made this glass heart in her glass blowing studio! Neat!