September 16, 2023
Frequent viewers may know that for the past 26 years I've been hosting a sport called Mondo Croquet. It's croquet – only bigger, with bowling balls and sledgehammers! It's so mighty fun it was voted Best of Portland. You can read more about it and see loads of photos here: http://mondocroquet.com
In a pleasant turn of affairs I was invited (and paid!) to host Mondo Croquet for three days at the Realms Unknown festival. This is a family-friendly event populated with fairies, pirates, vikings, ogres, time travelers, mermaids, dragons and all sorts of fun-seekers.

This mermaid swimming in her tank lit up at night was absolutely enchanting. I taking photos of the festival to others and just took photos of what we were doing. Here's a few: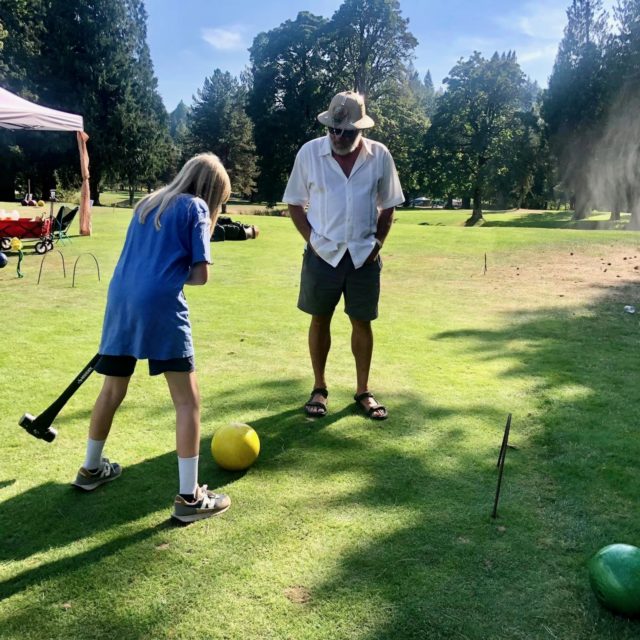 Here's some foreshadowing…

Chloe intends to be a Cheeto for Halloween.

And we'll finish off this post with a photo of some recent Chloe art. Yes, she painted that!