July 23, 2023
Hello from the Ferris wheel at the Washington County Fair!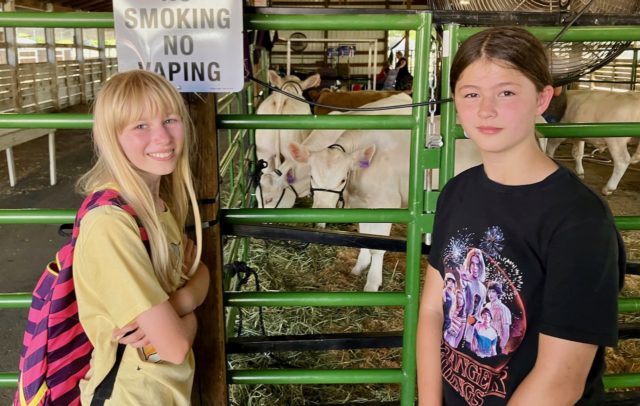 Chloe, cows, Sophia.

Sophia prefers to look serious.

Aliens!

Check the height… yep, we're good!

Safety bar down, let's roll!

Chloe is a little uncertain about the next ride.

"The Zipper"

Let's eat!

Sophia enters the duck races.

And away they go!

And she (and her duck) took first place!

A break from blood-pressure-raising rides with the Ferris wheel.

And in a carnival game they each won a "stuffy" turkey leg.
(A few more wins and they'll have the whole turkey)

…and as we head for the exit gates, we see The Bears…