October 23, 2022
It's almost Halloween, and that means pumpkins! First off, the Leaf Eraser Gun cleans up the front yard.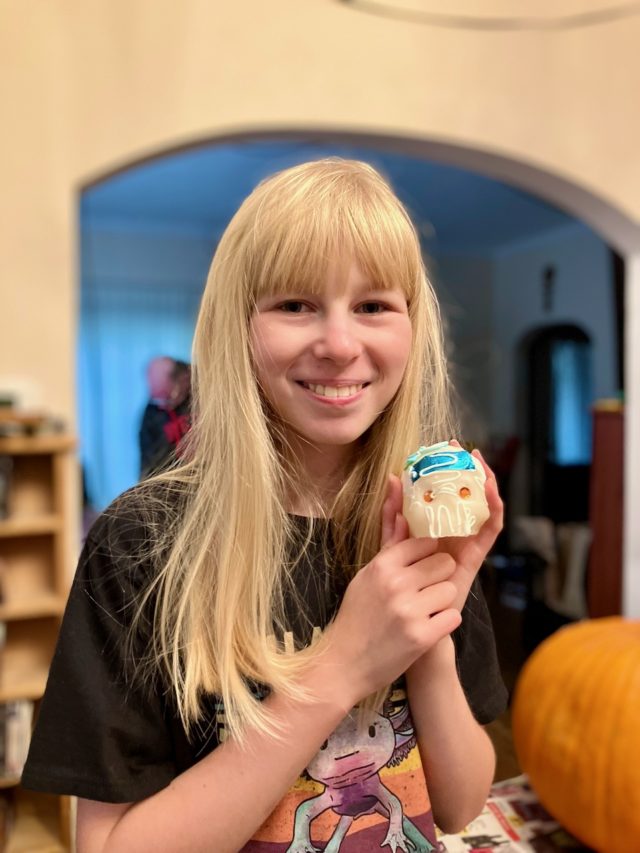 Sugar skull!
Carve, carve, carve!
Steve's on the left, Lisa's on the right.
Chloe's two pumpkins. The one on the left is "The Scariest Thing Ever: Duck With A Knife!" and the one on the right is tiki-themed.