November 2, 2021
How about some photos of Halloween time?
Skeleton Dino at the pumpkin patch!
Chloe's "Buff Ghost"
This year's haunted cookie house. Check out how Chloe came up with furniture to put in it!
This is my other animated Jack o' Lantern. The propeller really spins!
Chloe's inflatable dragon costume had a last-minute technical problem, so she make a snake costume to wear.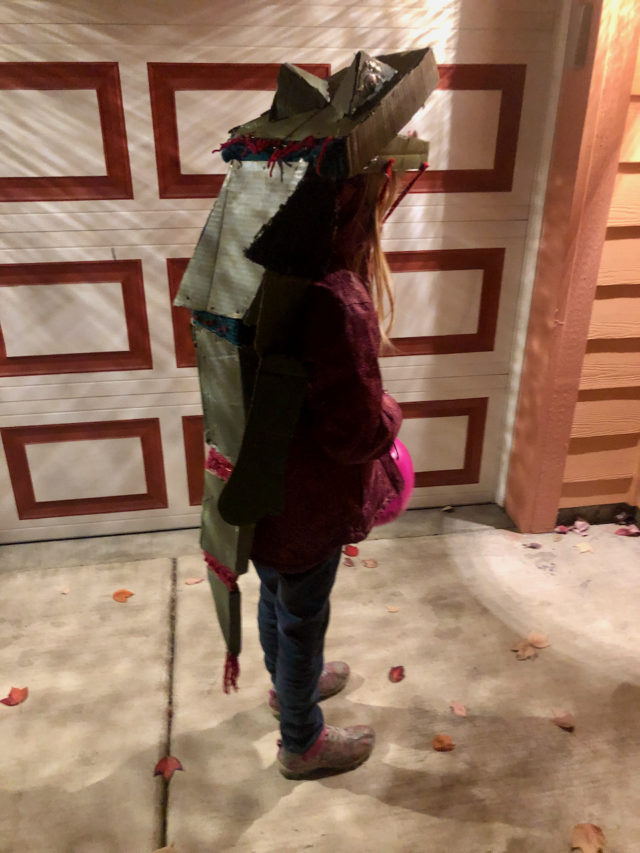 The weather was a bit chilly, but wow what a crowd of happy kids we had!
…and just before Halloween, we had a visit from Aunt Mandy and Cousin Kieran!