August 1, 2021
Hey, guess what? It's going to be nearly 100 crazy degrees of F in the valley, so let's go to the beach!
and here we are at Hug Point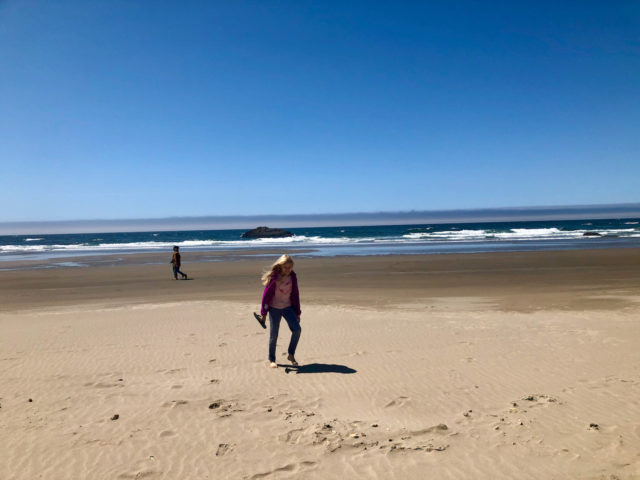 So, what happens if you collect a bag of shells and crab parts on the beach?
Well, create a Secret Crab Burial Ground, of course!
There's also a pink plastic teapot we found,
which is the kind of thing that all Secret Critter Burial Grounds are not complete without.
Then we found this Alien burial mound, probably created by energetic teens with shovels.
A great day. Time to head home…