April 27, 2020
Happy Second Easter! Chloe had so much fun with calendar-correct Easter that we decided to do a second one. This may turn into a regular holiday tradition. Here's a photo of her from traditional Easter:
Egg dyeing time!
Here's all the eggs decorated.
Easter Basket!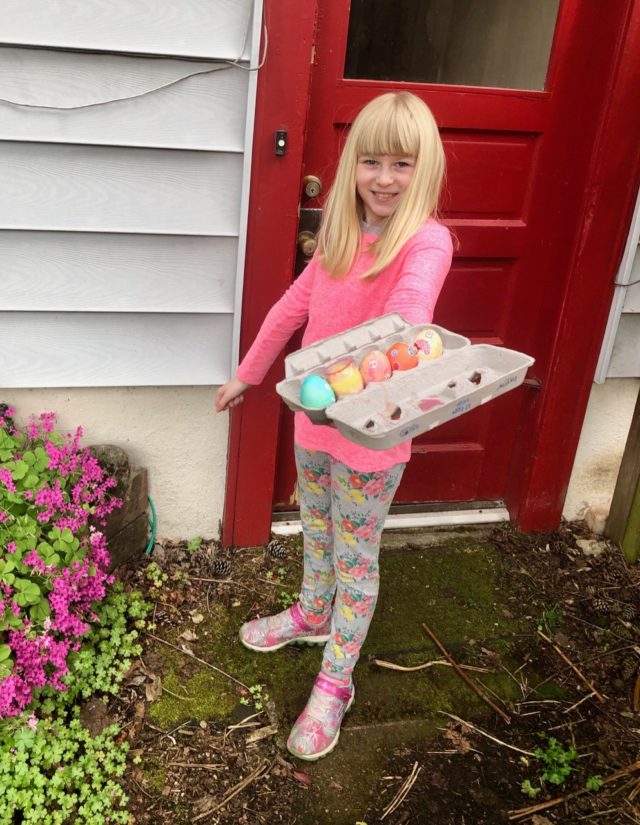 Here we are on our egg hunt.