June 16, 2019
Soren and I started off Father's day on Saturday by having most of the kids over and firing up the charcoal grill.
Here's Chloe and Soren & Marya's daughter Saskia showing off the fortress they've started building in the back yard. You'll notice that they've got weapons and are prepared to stick it to any unfriendlies who try to storm the gates.
You'll notice two things – it's still light out in Portland in mid June, even pushing 9pm. Also, neither of these munchkins were willing to wait for the second set of charcoal to get lit to start working on their s'mores…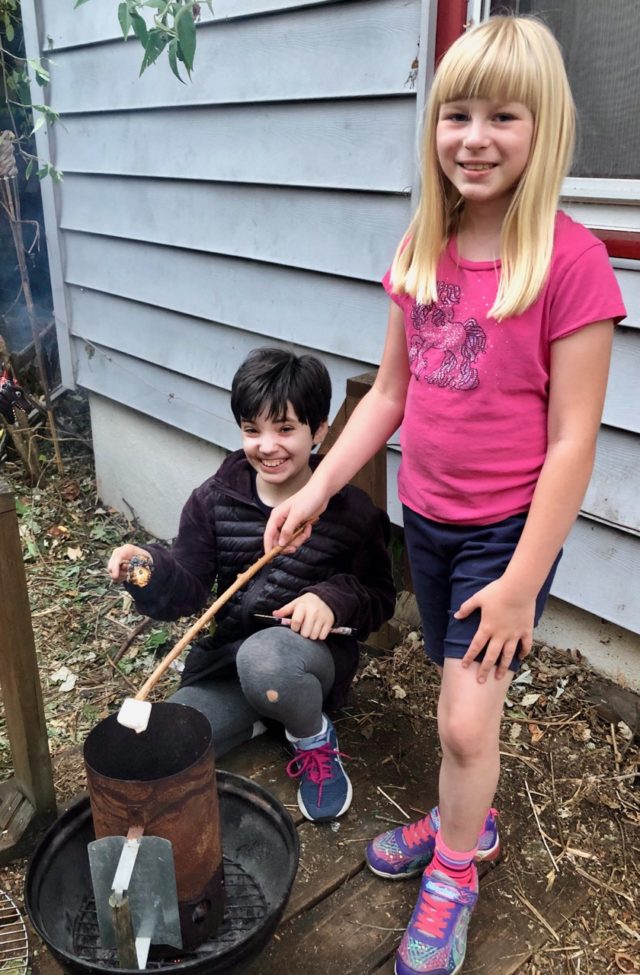 …and here's some hats!
The next day we went to the Zoo. Just to prove it, here's some flamingoes.
…and since Chloe didn't eat her breakfast at home, we brought it along. Here she is trying to keep her chocolate pancakes from the local dragons.
Is a sunny day complete without hopping into the Willamette?
Of course, there was ice cream.
…and this was a week ago. Here's Chloe showing off her dragon costume, viking hat and mask.