December 16, 2018
This year Chloe got to do something really special, play Santa Lucia at her school:
What's Santa Lucia? Click here to learn more.
Chloe is leading the procession to bring the special buns to all the classrooms.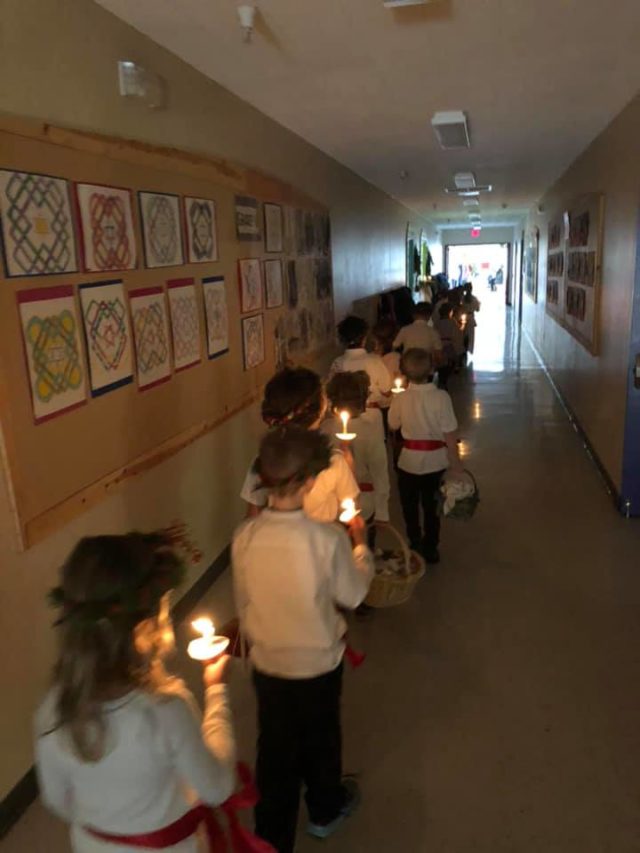 'Lussekatts', St Lucia's day buns flavored with saffron and dotted with raisins.
Yes, those are real candles!