January 8, 2017
Christmas day at Joyce's. Katie managed to get Adaline into a dress long enough for photos.
Ruby-dog gets into the act.
Here's most of us!
Chloe gets very excited to dig gems and fossils in the science kits!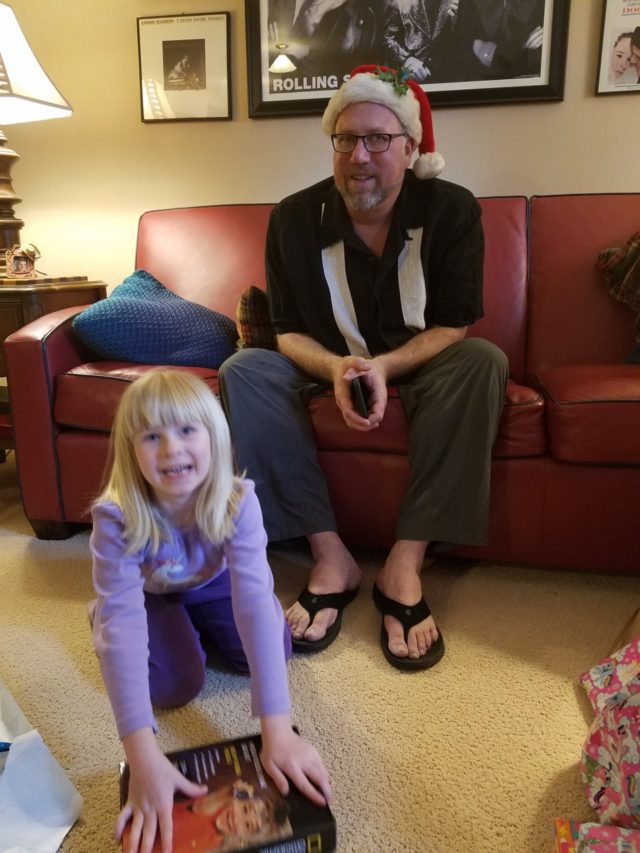 Post-present play.
Chloe gets a personalized art box from Gramma Diane and promptly draws a dragon on it!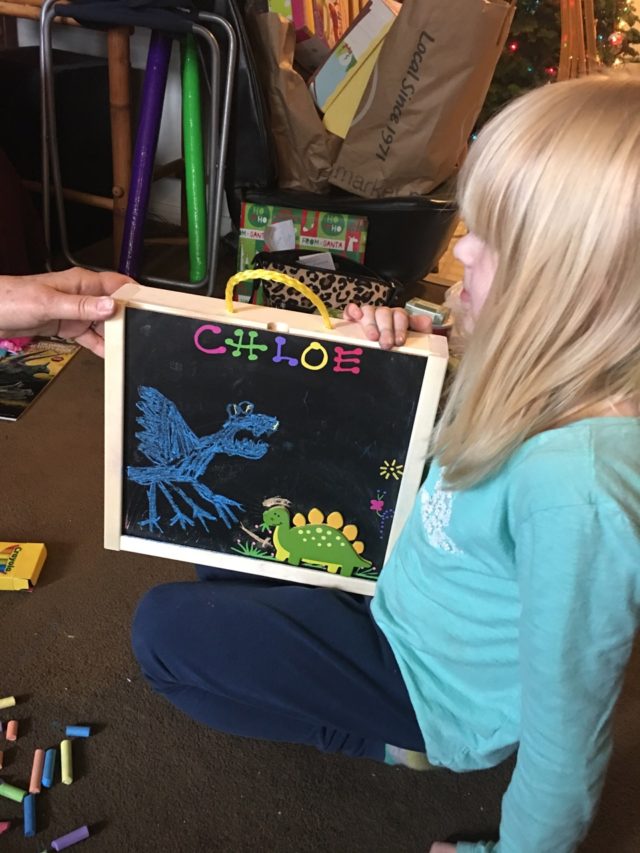 Here's what Daddy's tree looked like in Portland.
---